A guided route
to success.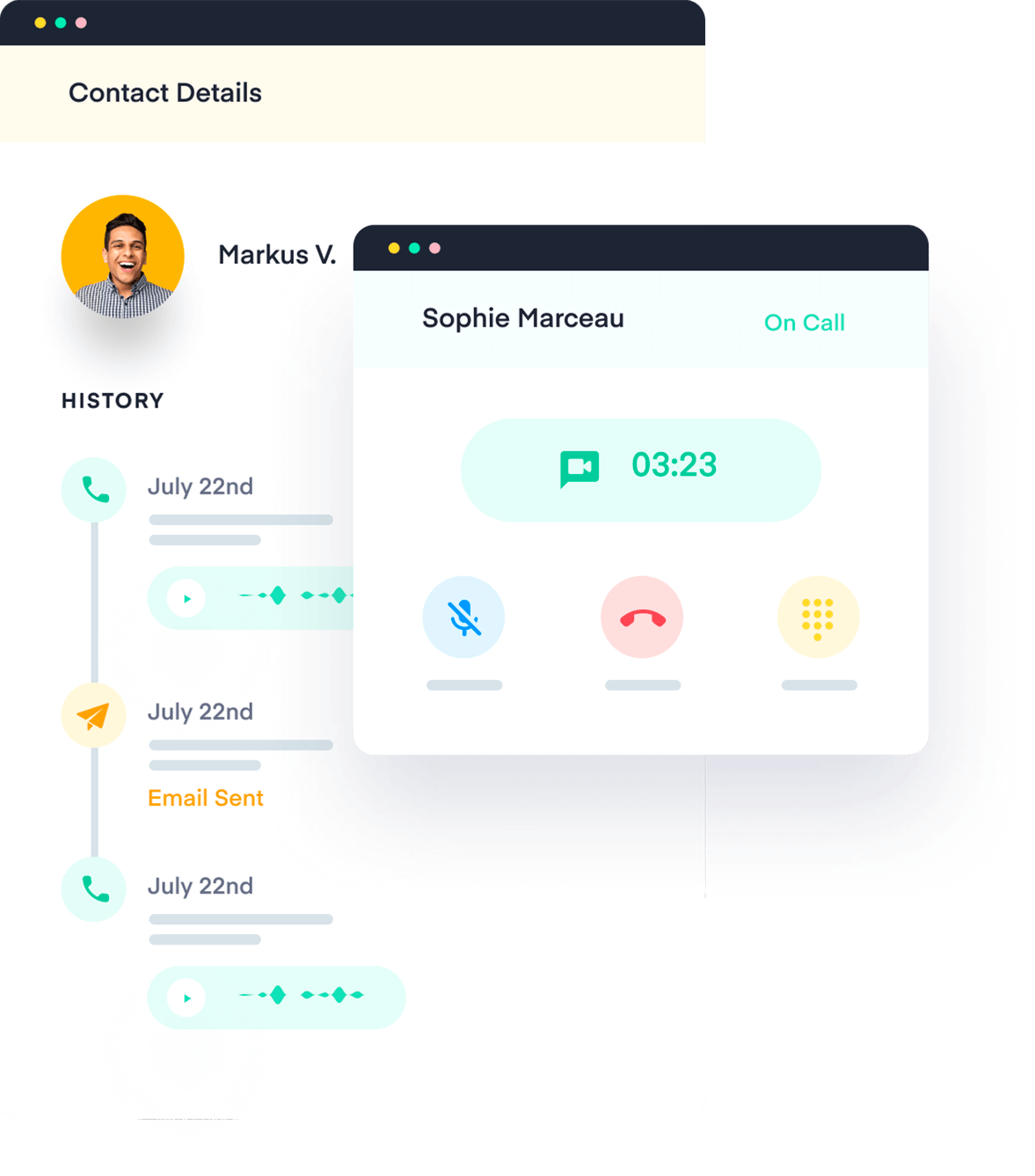 1. Basics
Fully Equipped
From the Start
No other platform gives remote sales experts every tool they need to do their best work – from day one.
Browser-Based
Calling
No phones, no wires, no stress. Contractors make and receive calls from your browser without any additional hardware.
Inbound &
Outbound
Reps make outbound sales calls, receive inbound calls, and transfer hot leads – all from within the Overpass platform
Integrated
Email
In Overpass, your reps send email to prospects and customers, and easily access contact history for improved relevancy.
Campaign
Log
You and your remote sales experts get a 360-degree view of customer and prospect interaction history across multiple campaigns.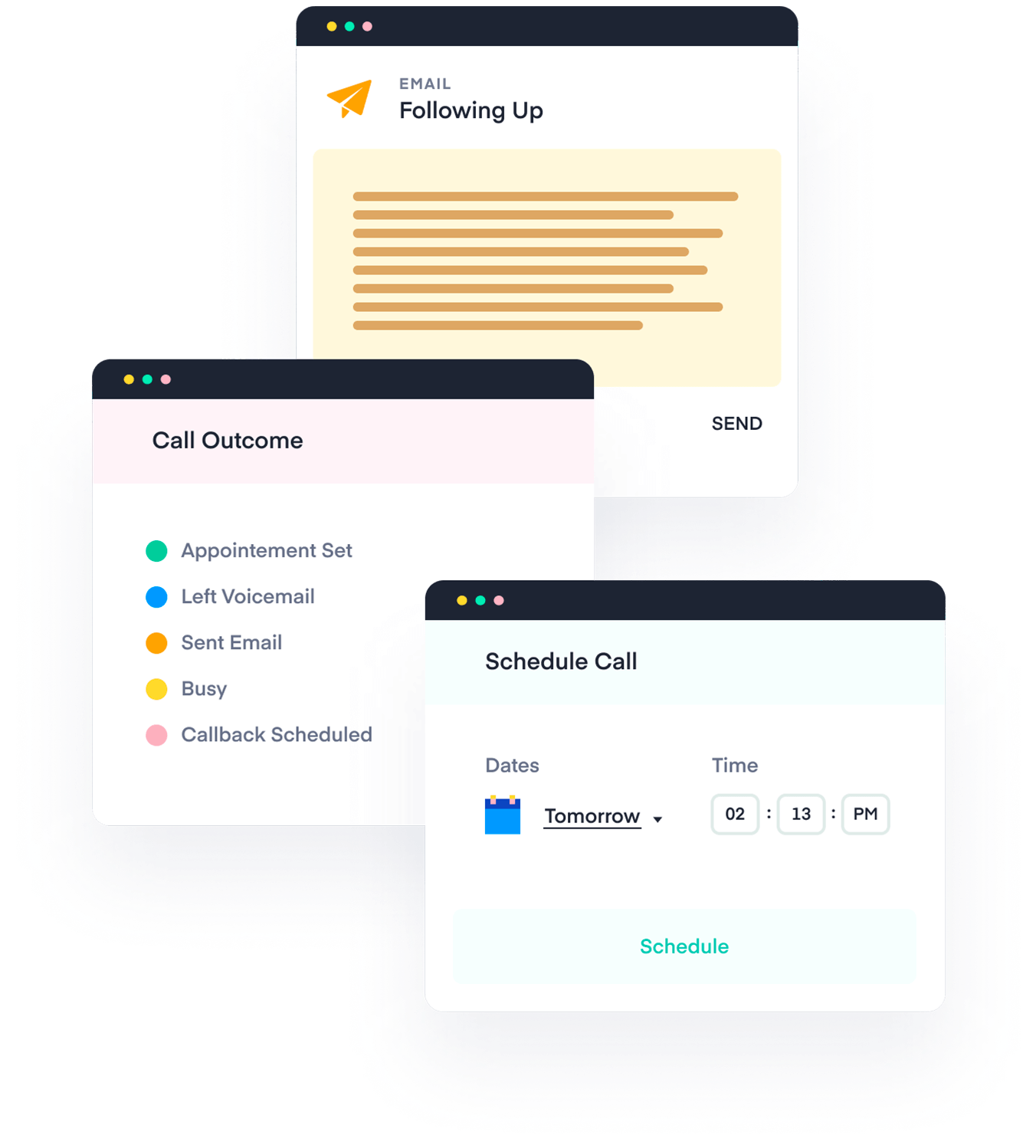 2. Guided workflow
Your Reps Do More and You Do Less
Our guided workflow prompts your sales experts every step of the way, so you have more time to focus on other important stuff.
Preview
Dialer
Your sales experts preview customer data with complete interaction history from prior contact to be fully prepared.
Call
Scripts
Keep winning scripts in front of appointment setters to make the most of every call.
Call
Scheduling
Prevent opportunities from falling through the cracks with scheduled callbacks and email follow-ups.
Call
Outcomes
Sort contacts back into calling queues automatically based on call outcomes to ensure proper follow-up.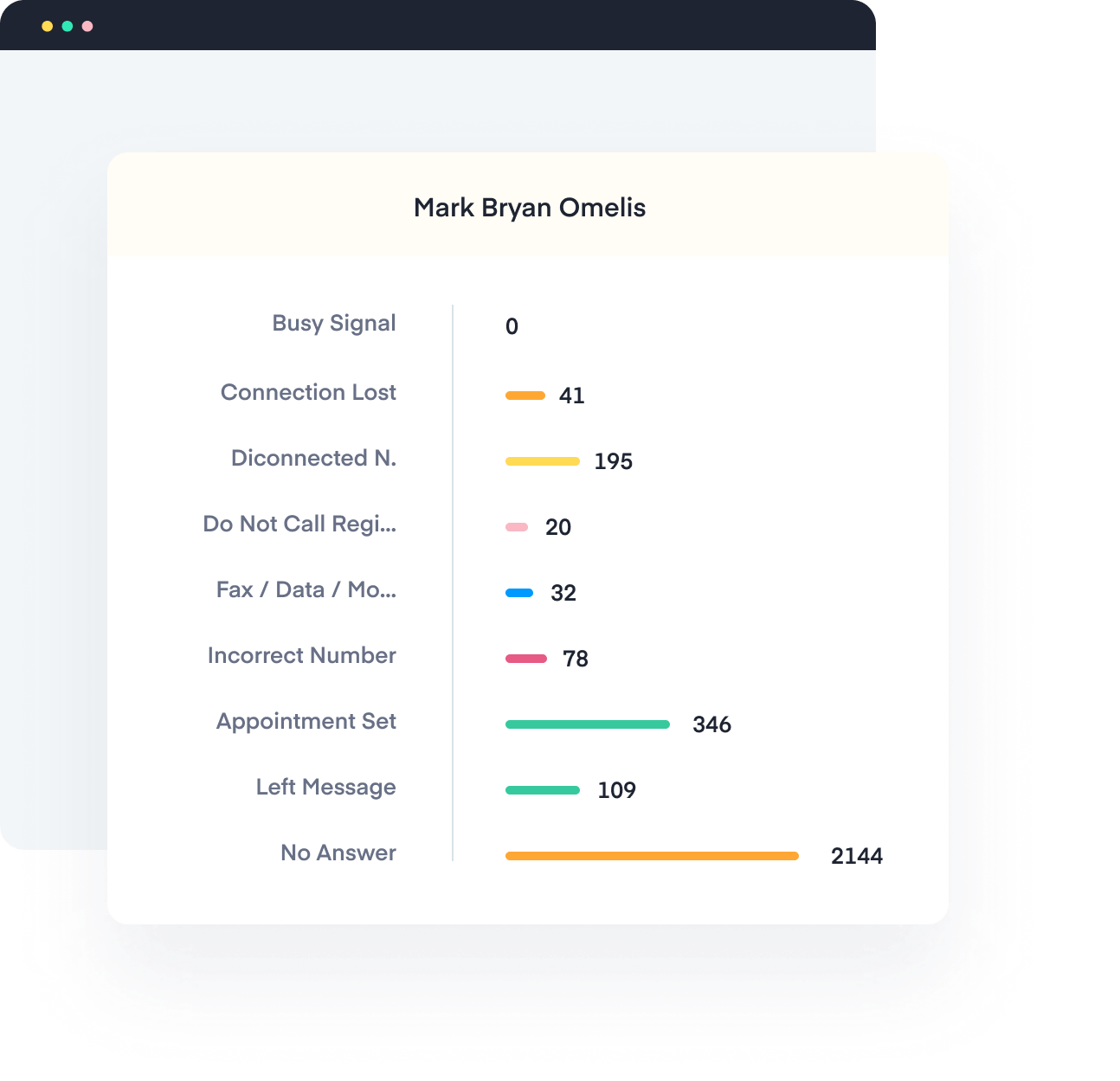 3. Campaign Insights
See Campaigns
w/ X-Ray Vision
See, with better-than-ever clarity, where your sales reps are spending their time, what they could be doing better, and how you can intervene to raise campaign results.
Agent Performance
Glance at visual call breakdowns to instantly know the productivity level of each remote rep.
Call Logs
Dive deep into individual calls: hear recordings, listen to engagement quality, and find opportunities for improvement.
Lead Health
View call outcome summaries to easily evaluate lead quality and spot problem areas.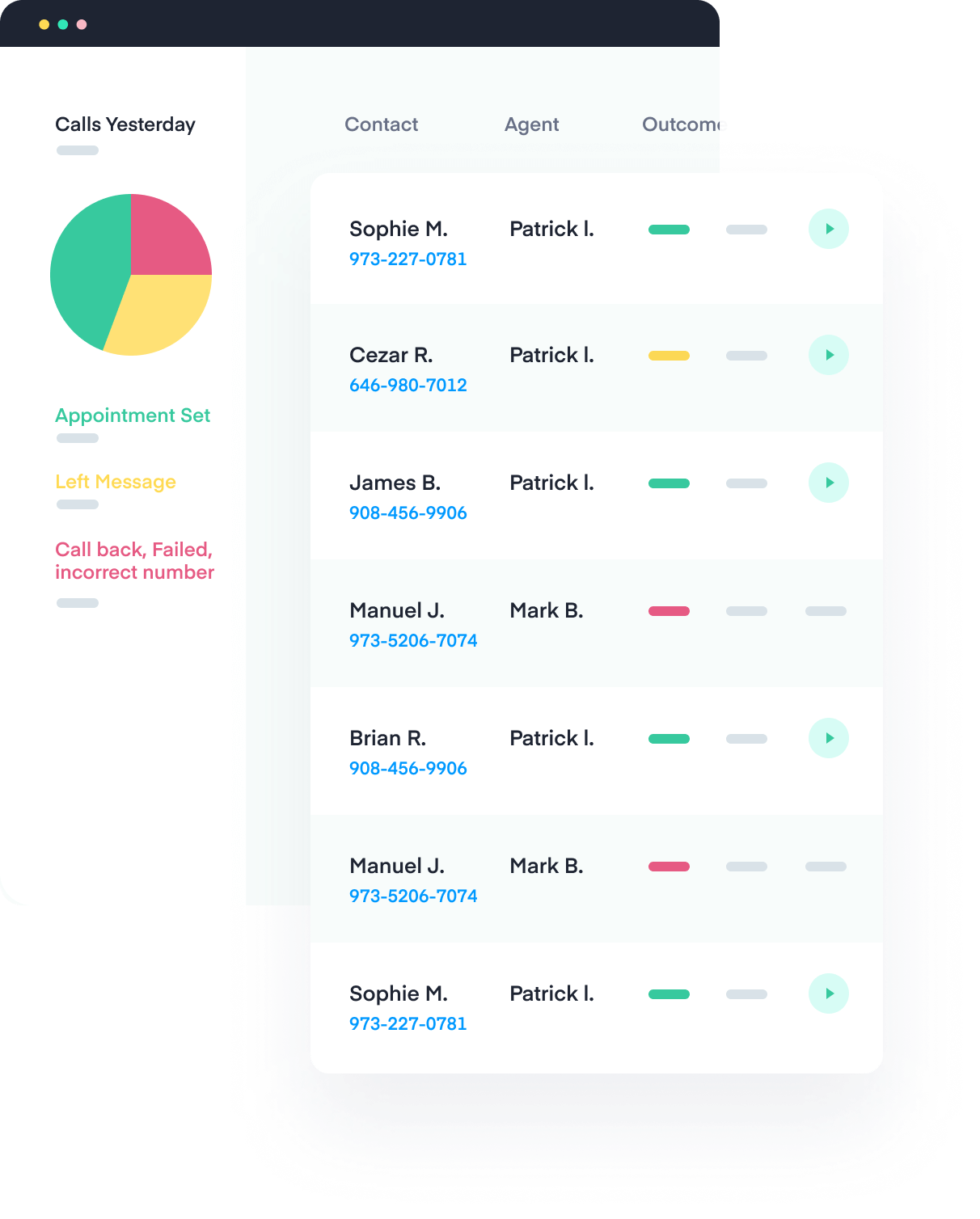 4. Making & Receiving Calls
Achieve Call
Management Nirvana
Manage your remote sales team's inbound and outbound calls inside a single, full-featured platform for seamless and just plain better customer experiences.
Call
Recording
In Overpass, record inbound and outbound calls for easy reference, troubleshooting, Q&A, and more.
Custom Greetings, Voicemail
Add a personal touch with custom greetings for individual agents and campaigns.
Custom Phone
Numbers
Assign custom local or toll-free numbers to contractors, campaigns, or your company, for improved engagement levels and tracking.
Warm
Transfers
Keep hot leads hot and allow agents to forward calls to closers on the spot for higher conversions.