Step-by-Step Guide to Writing Sales Scripts
One of the critical steps to set up a successful outbound calling campaign is ensuring your team has a natural-sounding, easy-to-follow script that allows them to connect with the audience.
Although this might sound simple, creating a phone script is not as easy as telling your sales reps what they need to sell. The art of delivering an effective sales script involves being personable, personalized, confident, and adding value— all of which should be lightly scripted for your reps to follow along and make their own.
How to create a great phone sales script
A sales script is always meant to sell, but not all sales occur in a single touch. Each sales script should be tailored to the audience you're speaking with, and have a goal for what you would like to achieve by the end of the encounter. Whether that's setting an appointment for a product demo or closing on the call, your script should align with the different ways that your sales rep engages with the prospect. Be sure to give your team as much context as possible before beginning, including everything they need to know about your leads and their pain points.
Objectives of sales scripts should be realistic and flow naturally and conversationally. For example, if you were trying to sell a service that required a demo, it would be unrealistic to expect your reps to sell the product upon the first engagement. A more logical first-touch objective would be to engage the prospect by aligning with their pain points and how your product can solve their problem then book a later time for them to demo the product. A second sales script with a closing objective should be designed to close the sale later in the process, after the demo has been given.
Sales Script objective: Set an appointment
This script is designed to schedule appointments for a demo with decision-makers for our product offering within the next week to ten days via a Zoom meeting.
Writing a sales call script (with examples)
When writing a script to sell your product, it can be easy to get carried away wanting to talk about your product. Sales is all about building a relationship, which starts with building rapport. Don't forget that your prospect is a human on the other end of the line— you need to create a warm, natural conversation and present the benefits of your product in a way that solves their problem.
Make an introduction
Start the script as you would any conversation: with an introduction.
Your prospects may not be warm and welcoming upon first contact, so your reps should start by enthusiastically introducing themselves, the reason for their call, and aim to establish trust by being friendly and transparent. These are critical first steps of the script and your prospects' first impression of your brand. Learn here how to adapt your approach and tailor your presentation to the personality of each prospect.
Example:
Hi, This is Jane from Overpass and I am calling about your company's sales efforts since going remote.
Are you the best person to talk to about this?
Gather Qualifying Information about the Lead
Once your sales rep is speaking to the right person, it's time for them to qualify the lead. They can determine whether your product or service is a fit for the prospect by asking a series of questions that you've provided at this phase of the script, with a good understanding of what types of answers will help them advance in the sales process.
Qualifying questions should sound natural and conversational, not pushy or invasive. It's best to structure these as two or more questions that dive deeper into the prospect's current situation and pain points that they are experiencing and uncover more information about the prospect as they go.
Examples:
What are some of the challenges your sales efforts have faced since going remote?
How large is your team? Has the shift to remote work impacted your headcount or hiring practice?
What solutions are you using to manage and track your team's progress?
What are you paying for that service today? Are you happy with your investment vs. what you are getting?
If you had an easier way to manage your sales team remotely, would that be something you would be interested in?
If I could help you meet your sales goals while improving your ability to work with a remote sales team, would that interest you?
Provide Value
After your rep has uncovered the lead's pain points, they should be prepared to offer a solution— your solution. This is the part of the sales script where you can start talking about your product.
Your script should frame this in a way that adds value by sharing how your product or service helps the decision-maker get to their goal. Explain what your product does, how it works, and how it solves their specific problem.
Example
Overpass is a solution that would really help you with your challenge of managing a remote sales team successfully.
We offer an all-in-one platform for finding and hiring top sales talent as well as a full suite of software with features like a local CRM, auto-dialing and emailing, list uploads, call monitoring to help you launch, measure, and scale your sales efforts.
Our talent marketplace is all pre-vetted and approved remote sales professionals, available for contract work right away, so we are a great solution for businesses looking to skip the long hiring process and ramp up their sales efforts quickly and efficiently.
All of this is available at a monthly per seat rate of $240 that covers unlimited systems access, dialing, assistance and support, in addition to the hourly rate of the contractor, which makes us an extremely affordable alternative or supplement to your existing sales team.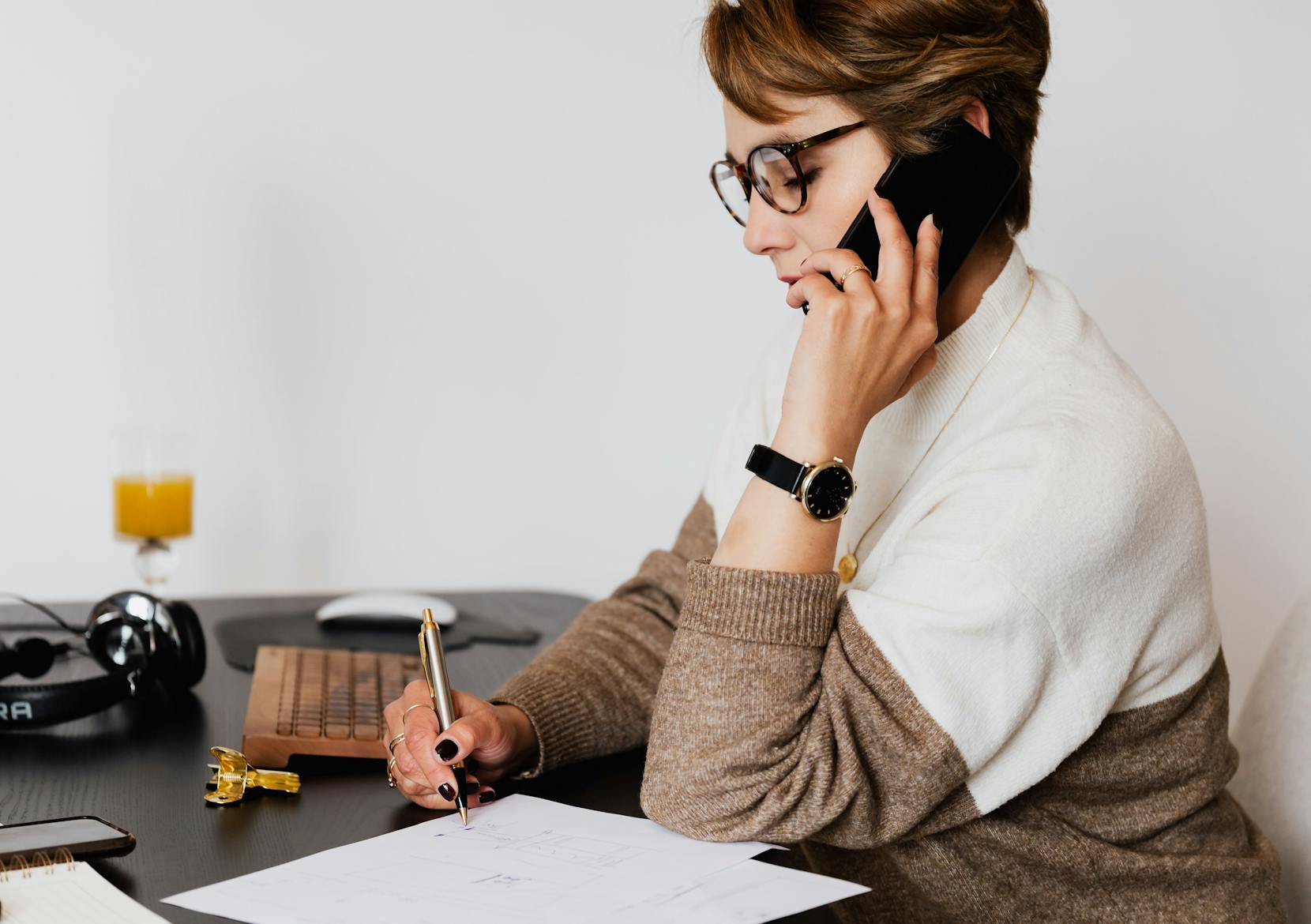 Attempt a Trial Close
Now that your prospect is intrigued by the value of your product or service, it's the perfect time for your rep to approach a trial close. This step helps your rep learn if the prospect is ready to move to the next step, or if they need more information before they feel comfortable progressing. The trial close should be directly related to your script's objective, for example, suggesting a time in the next week to ten days to set an appointment for a demo. In your script, you should include both the trial close, as well as what the script should say if the prospect resists. Check out our article on the right questions to ask to close a sale to get a deeper understanding of this part of the process.
Example
Let's set up an appointment for a product demo via Zoom so you can see how this will work for your business.
What's a good time for you this week? I'll send over an invitation.
Finish by Closing the Deal
Once your objective has been met, make sure your script focuses on the next steps. This should include a confirmation of what was agreed to and what they can expect at this point. Your sales rep should not end the conversation without a clearly planned and confirmed set of next steps with the prospect.
Example
I've sent you an invite for this Thursday at 10AM with a link to join the product demo.
During the demo call, you'll be given a full walk through of our platform and the plan for next steps to follow.
Do you have any other questions I can answer for you now?
Thanks for your time today! I look forward to speaking later this week.

Best Practices for Making Sales Calls
A great script should have the basic design that leads a prospect from introduction to sale, but delivery is just as important as content. When it comes to designing your sales script and training your reps, approach the script like a conversation and use it as an opportunity to get to know your prospect, their pain points, and focus on how you can serve them better with a solution you offer.
Never stop developing rapport. Friendly questions and shared experiences should be a natural part of the script. Enthusiasm and energy are just as critical as the script itself.
Be assertive. Speak firmly and confidently throughout the process and do not hesitate to ask for the sale or appointment.
Keep it conversational. Deviating from the script to share a short story or personal anecdote can be helpful towards establishing trust. Although it's important to stay on track with the goal of the call, allowing conversation to flow naturally is important for building rapport.
Be Flexible. The script should guide the conversation, not hinder it. Encourage your reps to make the script their own by adding personality or improvisation in areas that help them sound smooth while delivering the message.
Guide the Prospect. Conversations have a tendency to veer off when they are going well. Make sure you know how to steer the conversation back to your ultimate goal in a natural way without losing the rapport you've gained through the unscripted conversation.
Get to the Next Steps. Never leave the call without establishing expectations for the next steps, such as a follow up call or close. Set a time for a follow up before you end the call.
Learn from each call. Making sales calls takes time to master. After each call take a moment to reflect. What went well? What do you wish you had done differently or better? If you work with a sales leader or another seller - ask them to listen to a few of your calls and see what feedback they give you. It might also be helpful to listen to others calls and see what you pick up.
Remember that telling isn't selling. It's your responsibility to get to know the customer and build a relationship of trust to help them find a solution that helps their business solve a challenge.