Manage Remote
Reps Brilliantly.
Take the hassle out of remote workforce management with features to manage intelligently.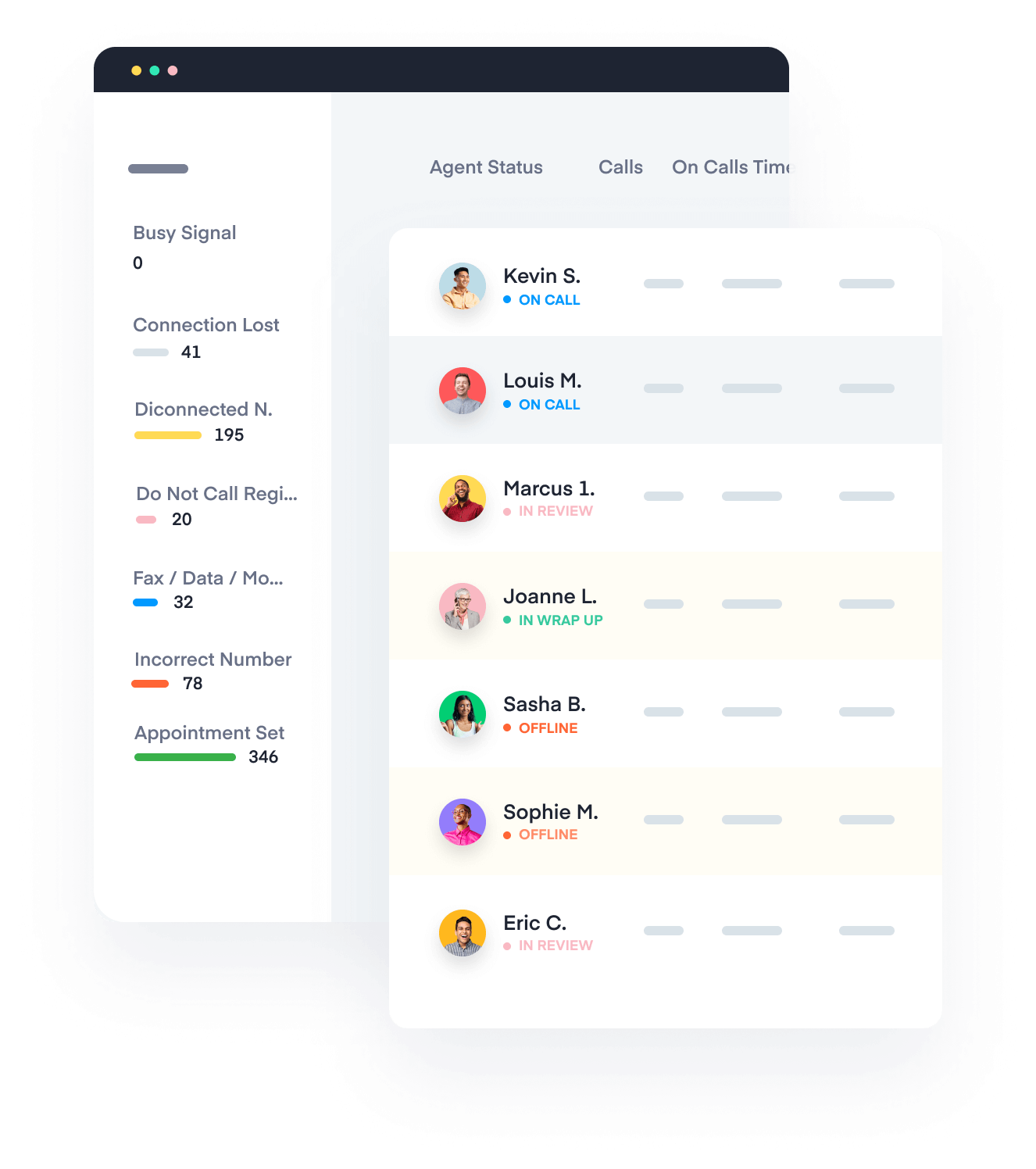 1. Agent Performance
See More.
Way More.
View key performance metrics on your remote sales experts and gain eye-opening insights.
Contract Completion
Have your remote reps fulfilled contract terms? Now you'll know, with at-a-glance views of work logs.
Utilization
See how your reps are spending their time. View it all: number of calls, on-call percentage, and other key utilization stats.
Outcome Breakdown
Get the complete score, with visual views of all call outcomes: appointment set, callback scheduled, busy line, and more.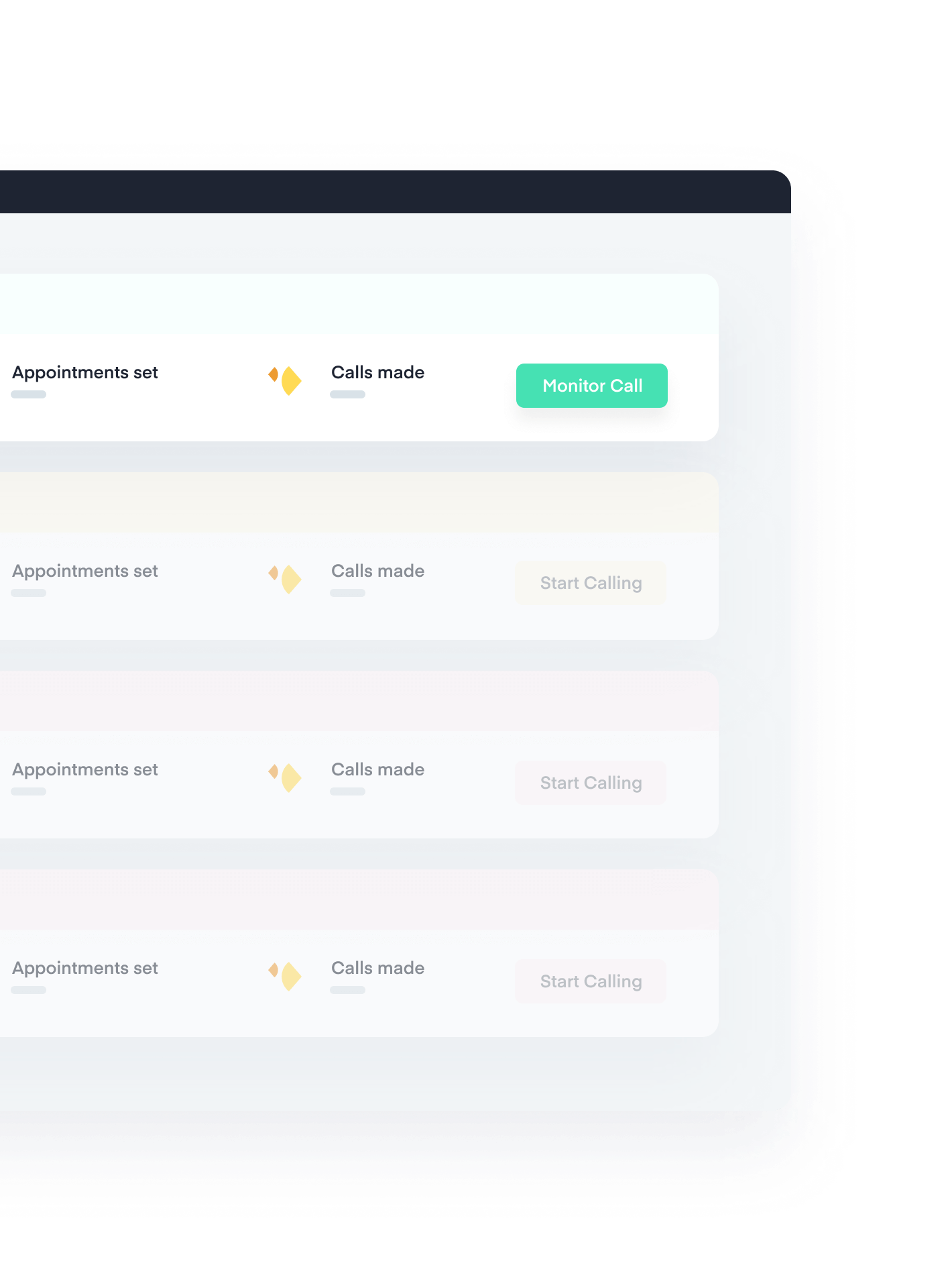 2. Admin 'Total Control'
Take the
Reins.
Customizable features let you control contracts and permissions while improving management of reps, regardless of where they're located.
Contract Control
You're free to update terms, stop work at any time, and set contract length as you see fit.
Set Permissions
You control who sees and accesses what by setting permissions for contacts, campaigns, and other data.
Daily Reports
Effortlessly stay up-to-date on campaign progress and agent effectiveness with regular reports delivered to your inbox.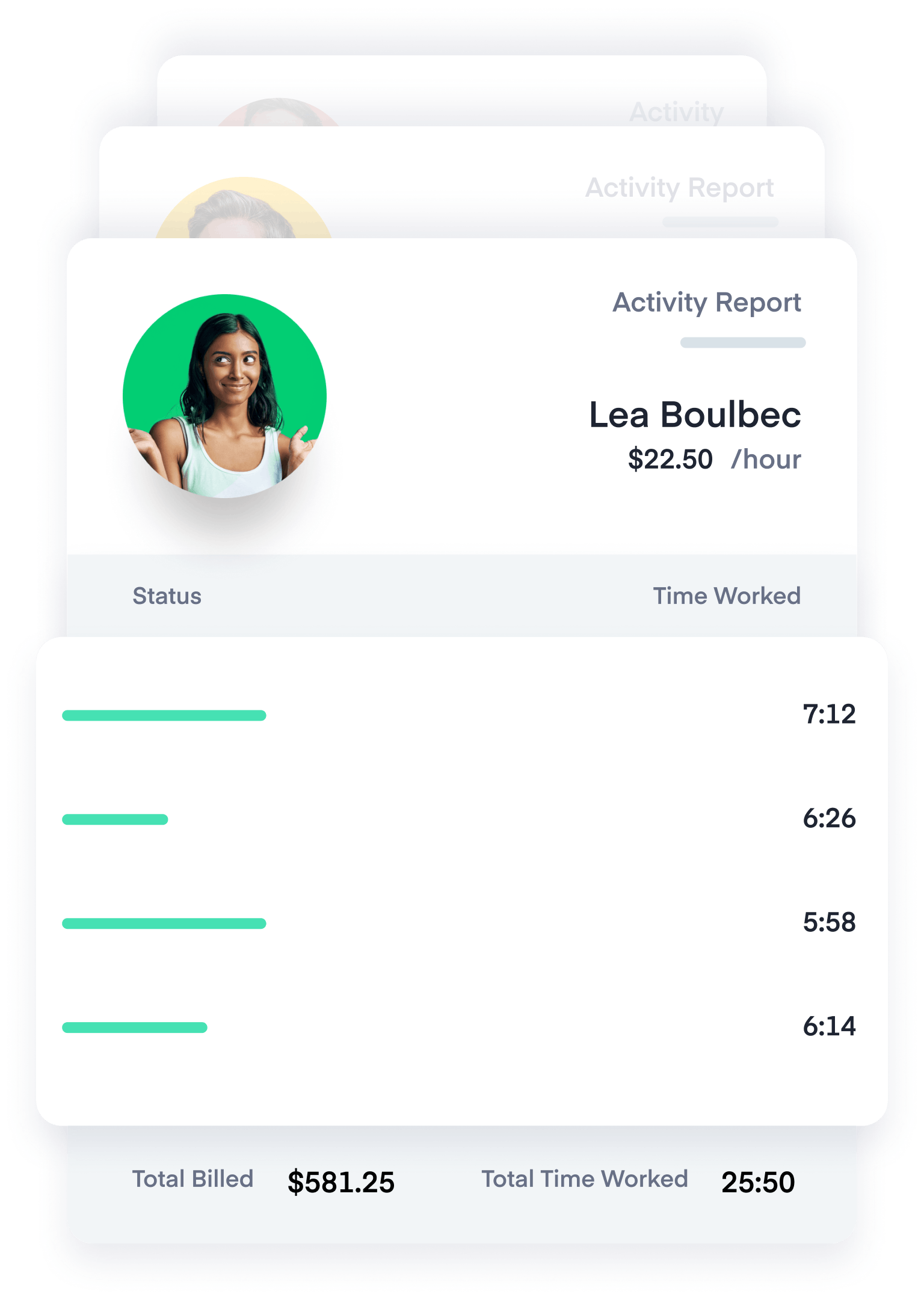 3. Status Based Billing
Integrated
Payroll
Overpass status-based billing reflects the full range of activities -- prospect research, calling, summarizing outcomes -- so you know exactly where your money is going.
Billing Cycle
Before paying your remote reps, easily review invoices for accuracy.
Invoices & Taxes
Overpass facilitates your contractors' weekly payments, handling all tax details so you can stay focused on the big picture.
Outcome-Based Commission
Optional commission-based pay enables you to motivate your team on your terms and boost performance.