When thinking about strategies for increasing revenue, thought leadership might not seem like an obvious choice. However, what many founders have discovered is that thought leadership is not only a low-cost way to build a lead funnel, it creates a loyal and engaged audience.
LinkedIn has quickly become a top choice as a platform for leaders in the B2B space to explore this method, given it's professional audience, free access, and nearly 740 million people in over 22 countries and territories around the world. It's a great place to find and engage with potential customers as well as potential employees or business partners.
We'll give you some of the tips and tricks that can help you create a foundational growth strategy on LinkedIn (without spending a fortune) and show you some examples of people who are using this channel to its full potential.
Sell Yourself, Not Your Product
If you look at well-known founders and leaders in the startup space, you will see that many of them have thousands of connections and followers. This wasn't because they asked everyone on LinkedIn to connect, but rather because they're able to inspire and provide value to their target audience on a consistent basis.
This is the most critical part of becoming a thought leader on LinkedIn.
Thought leadership isn't simply sharing every idea that comes into your head. It tends to be focused around a broad topic theme that meets the following criteria:
The topic is something you know a lot about
The topic is something you are passionate about
The topic is something you can speak to consistently
A great example of this is Chris Walker, CEO of Refine Labs. Chris has placed himself as the authority in B2B demand generation through near-daily podcasts where he shares tactical, short stories that disrupt much of conventional marketing's current wisdom about metrics, demand, and attribution.This is also aligned with Refine Labs' offering as a demand generation agency, and, consequently, Chris's podcast has earned him a healthy following (nearly 60K) as the face of the company as well as contributed to Refine Labs' follower growth and ultimately their bottom line.
Although less conventional, Dan Price, the CEO of Gravity Payments who famously made his company's minimum wage $70K and reduced his own salary to match, frequently posts about wealth inequality and reform on LinkedIn. His business, Gravity Payments, helps small businesses manage payment processing (something that isn't easily achieved when going up against the big box corporations of the world). Although it's unlikely that all of his 100K+ followers will become Gravity Payments clients, he's able to generate an extraordinary amount of positive press for himself and his company's mission, securing his place in the psyche of those in-market for small business payment processing solutions.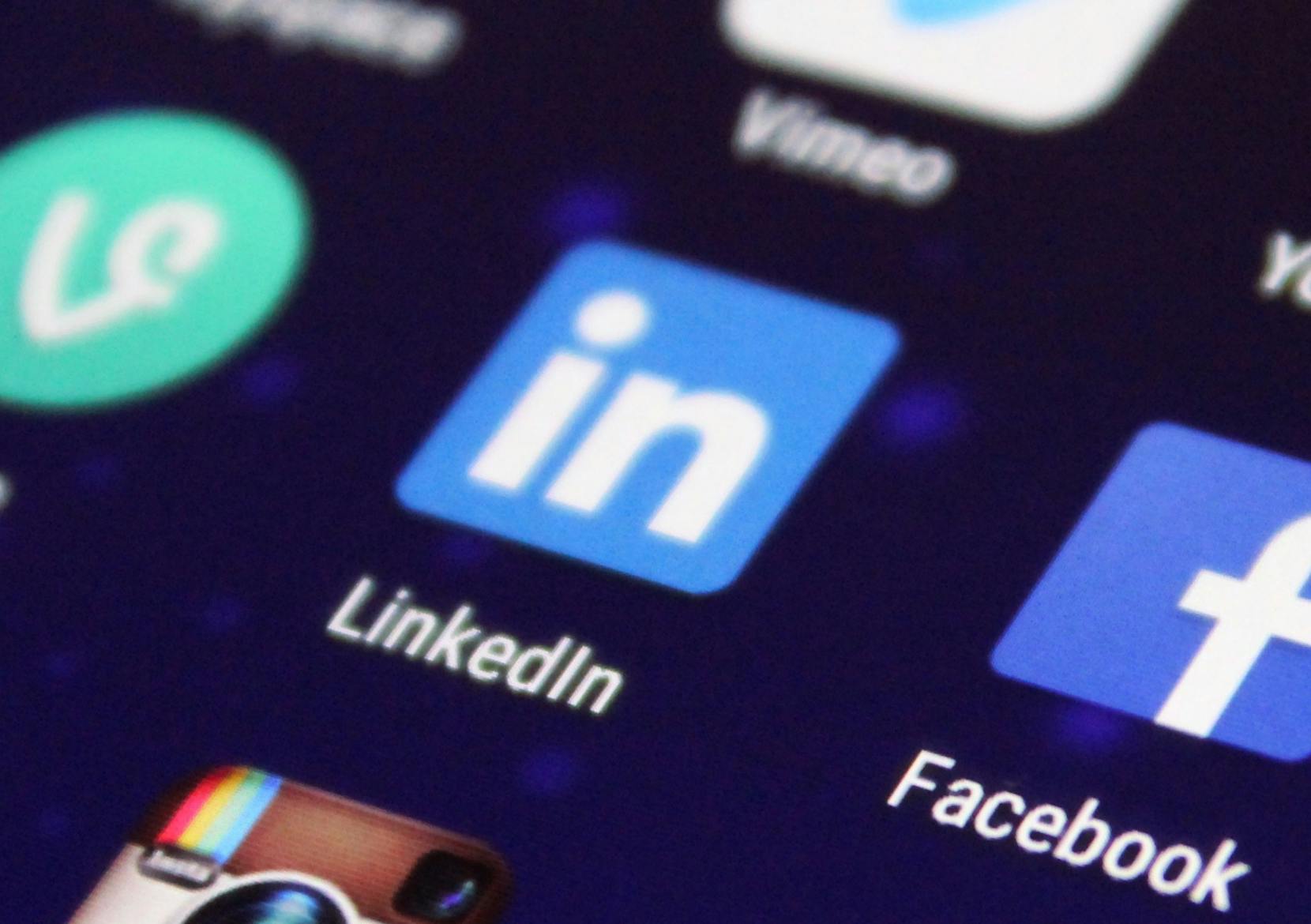 Launching Your Own Thought Leadership on LinkedIn
Step 1: Set up your basics
The purpose of your LinkedIn profile is to showcase your identity- both yours and your brand's. Both of these profiles should thoroughly cover your story, beliefs, mission, and have some compelling information to make sure that everyone visiting your page has a sense of who you are, what you do, and what your mission is.
If you haven't done so already, make sure you've completed your personal and company accounts. We won't go into a ton of detail on this since there are so many resources for creating a winning LinkedIn profile. But because this is a critical foundation to set, make sure you give your profile an audit to ensure the following:
LinkedIn profile must-haves:
A clear and professional headshot
Do not use a selfie, do not use a photo of you on the beach (unless your company makes beach products), do not have a picture of your dog instead of yourself, and make sure the photo isn't blurry. There are plenty of ways to include your personality that don't sacrifice professionalism, and you should explore creative ways to make this come through. If you don't feel like going through a professional photographer, a friend with a newer iPhone should work just fine. Just be sure to be cognizant of the background.
Your headline is valuable real estate on your profile, so remember to use it wisely. You don't necessarily need to provide your job title. You do want to use it to tell people what you do and what problems you solve for them. Some great examples of headlines are Collin Cadmus, Scott Barker, and Shay Rowbottom.
Your professional summary
Think about your professional summary as your virtual elevator pitch. As a business leader, your goal is to build trust in your brand, and what better way to accomplish that than to share a story from its leader? Sharing your mission, what led you to it, and a brief bit about what you and your business stand for can be a compelling way to increase your following, and give you another gateway to potential buyers.
How to get in touch with you to continue the conversation
Tell people how you want them to reach you! Shay has "DM Me" in her headline. You can ask people to DM you, visit your website, or even schedule a call. Whatever is easiest for you to manage. The most important thing is that they can contact you to continue the conversation.
One thing that can be helpful when building credibility into your profile is to ask connections to recommend you. It's okay to tell them what you'd like them to focus on in their recommendation. As a founder, you might want someone to focus on your vision, business acumen, or leadership skills.
Step 2: Intentionally Grow your Network
Since you will want as many people as possible to see your posts and content, you'll need to expand your first-degree connections. For people who keep their networks close, this can be intimidating or awkward.
Start connecting with people you know and who know you and your work. This can include:
Members of your current team (even if it is a small one)
Advisors and investors
Former employers and colleagues
People you're meeting in networking events
Friends and friends of friends
Although LinkedIn offers products like Sales Navigator that offer Inmail for you to reach out and connect with other users, you can skip this step and just include an introduction with your connection request instead. Be sure to personalize your outreach, even if it's a short, casual note reminding someone of how they met you.
Network growth should be a consistent, ongoing process, not just a one-time thing. Be sure to send connection invitations to new page followers, those who like or engage with your content, or those whose content you follow to continuously build your audience.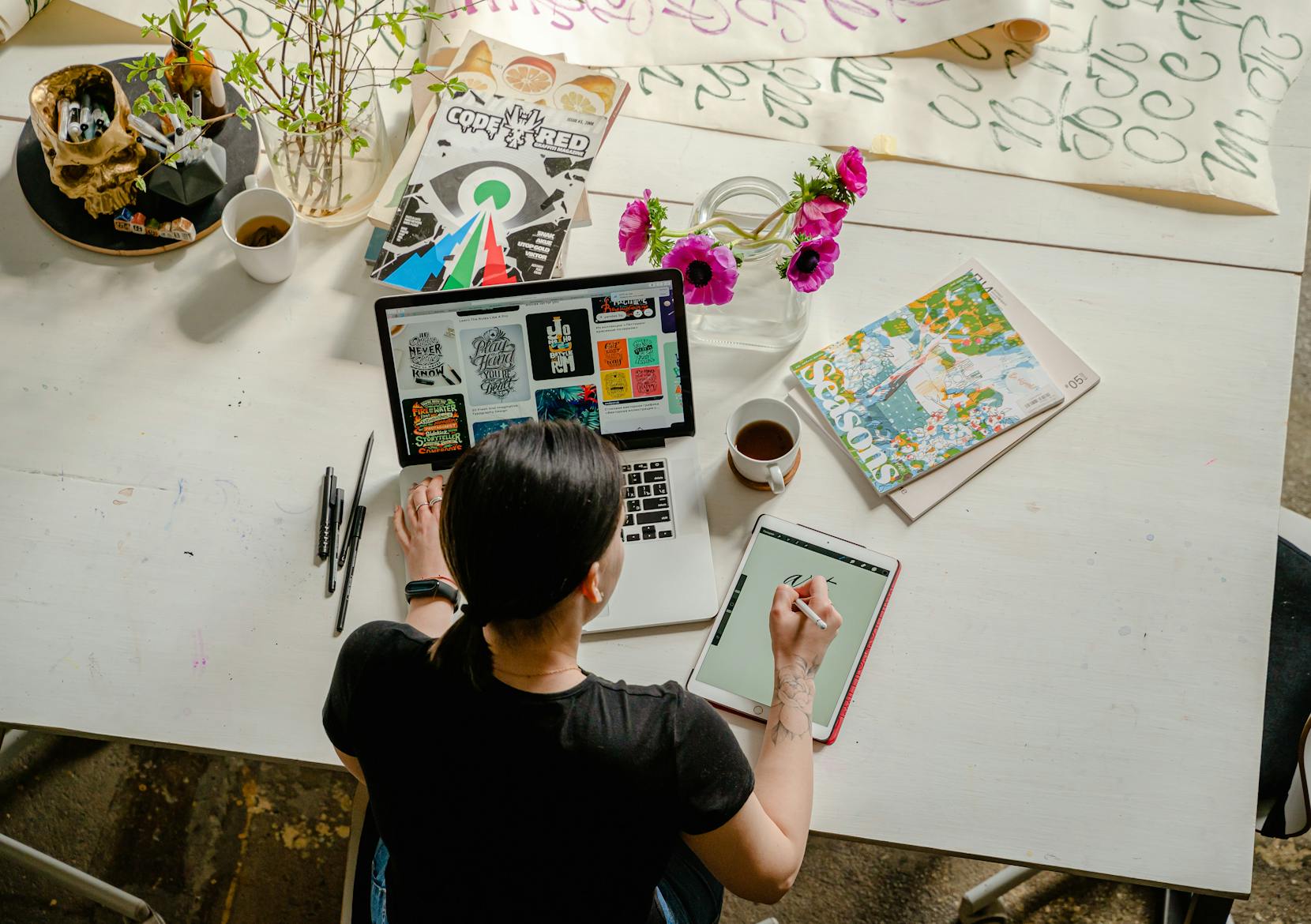 Step 3: Create Quality Content
Remember that you're building a brand, and like all brands, you need to stand out for what you uniquely bring to the conversation. Ultimately building a following comes down to whether or not your audience resonates with your message, hence the need to choose something you're passionate about and well versed in.
In general, If you're going to talk about someone else's idea, add your own take. If you're going to disagree with something, cite sources or give reasons why you disagree. Remember to keep it professional and avoid trolling. If you're feeling light on a more in-depth topic, you can always revert back to sharing:
News about your company
If your company has hit an exciting milestone like hiring your 100th employee, opening a new office, or even closing another round of funding. It is okay to post about this on LinkedIn and allow your network to celebrate with you.
Personal News
Share things that are happening in your life. Did you take an interesting walk? Learn a new life lesson? Think of things that will help your connections get to know you better. They can be serious or even a little humorous. Maybe you're chronicling your journey to give up coffee or learn a new skill!
You can use this space to tell a story: Just because LinkedIn is an opportunity to build a personal brand doesn't mean you should sound like you're a corporate account. Personal stories, passion, and inspiration are all part of the reason people follow leaders. Either to look up to them, learn from them, work for them, buy from them, or hate on them. Give your audience something to remember you by here.
Actionable tips and tricks for your target audience
Make your posts actionable! Have a quick tip that can help someone else? Post it! Even if it's something silly like a shortcut in Slack or a new way you're organizing your day. Share your tip, share how you learned it, and tell people how they might be able to apply it in their own lives! To make the post inspire discussion, you can even ask a question at the end.
Use the Polls feature
Using Polls is a great way to get some free market research. Just remember, your sample may not be perfectly scientific but you will be able to learn a lot by "asking the audience", including generating a few new ideas for topics.
Step 4: Maintain Consistency and Scalability
We've already covered the basics of choosing an appropriate topic, but how you want to deliver your ideas is up to you.
Consider what resources you might have or mediums you're already comfortable with. If you've got a knack for writing, writing a short piece on LinkedIn or starting a conversation in a post might be a good place to start.
Content using video, although incredibly impactful, involves striking a balance that can sometimes be hard to find. Sharing your ideas should seem sincere, so you neither want your videos over-produced (too professional) nor do you want them to be of poor quality. If you're choosing a medium like video or podcast, be sure to fully scope the project to ensure you can maintain regular output with at least semi-professional quality.
Although you don't necessarily need to post daily, a few times a week is recommended at the minimum. In his guide to LinkedIn Growth, Justin Welsh shares how he grew his following to the point where it has been viewed over 40 million times by over 80K followers. One of his main messages is focused on his daily posts.
Even if you are only able to post a few times a week, you should still be actively engaged with your audience every day—whether its through new content, replying to comments, facilitating discussion, or expanding your network.
Becoming a LinkedIn thought leader takes a lot of work— both in content creation and community management— but it has shown to be an incredibly effective channel for long-term growth and brand loyalty. Like everything else, as you build this habit, it will get easier and setting a foundation early on can directly impact long-term organic growth of new business, letting you skip the painful expense of ads or sponsored content on LinkedIn.
Looking for more growth strategies for your business? Get access to our webinar on scaling startup growth with Bill Carmody (bestselling author, TEDx speaker, and entrepreneur) to learn how you can rapidly increase sales for your early-stage business.