You've got a great product and some funding to grow your business but you need to start to bring in more users—and fast. Your VC partners are looking at your early metrics and have big expectations for your growth now that you have some money in the bank to extend your runway and let you increase headcount.
The best way to define channels for your business varies widely based on the business model you have, questions or concerns your users face, and how they discover information. As a jumping off point, we will cover three strategies for building acquisition channels.
Audience Building
Startup sales-leader-turned-solopreneur, Justin Welch, covers the importance of building an audience and how that helped him kick start his consulting business.
Building an audience usually comes down to having expertise in a particular subject matter that is of interest to your users, something you can speak about often and in-depth. Offering free information builds your credibility around the topic, letting your product or service gain credibility by proxy.
Channels like LinkedIn, Instagram, Youtube, or even Clubhouse can be a great way to get in front of an existing audience, segmenting towards your ideal customer by tagging with hashtags or categories that are relevant to them. Who are other popular creators who serve your market? Can you start engaging with them and their audiences while you build your content and followers? Pay attention to the format, quality, and length of the insights they share- each channel has it's own strengths and weaknesses that can impact the effectiveness of your message. Make sure to post regularly and take the time to respond to questions and comments.
You also want to include a clear call to action— this doesn't need to be aggressive or sales-y, or even result in them booking a meeting or demo. Using the channel as a way to engage and build relationships with potential customers through comments, discussion, or short surveys also contribute to data-points that may be useful to sales or marketing activities in the long run.
Pros and cons of an audience-building strategy
Pros: Your followers believe in you and your message— you're building a relationship of trust and loyalty among them, meaning that when you talk about a product or service, you don't need a celebrity to endorse it. You're already a trusted resource in their eyes. Customers who are bought into your brand before purchase are also likely to be retained and refer their friends, allowing the audience to build upon itself once the momentum is up and running.
Cons: As with most organic marketing efforts, audience building requires an investment of time. Time to do the work of creating content and engaging with followers, as well as time for the message to sink in. Many times startups are unable to invest in the time and effort to do this early on, and instead turn to short-term growth solutions. However, for bootstrapped startups that may not have the monetary means (or obligation) to show ROI immediately, audience-building can offer a low-cost alternative to paid marketing activities.
Channel-Specific Launches
If you're new in your space, it might make sense to launch your product in front of an existing audience within a specific niche.
Tech communities like Y Combinator's Hackernews and ProductHunt, for example, are known as some of the best places to discover new and popular technology.
Although a launch on these channels can be highly-impactful for a young company and rise them towards success much more rapidly than a slow-and-steady audience building approach, it's not without risk.
Successful launches in these communities require strategy, planning, and leveraging available resources to ensure a seamless experience on launch day. Rushing a launch or failing to anticipate how information is collected, how leads are handled, or what kinds of follow up activities can be done to maintain momentum will cause products to fade as quickly as they gained attention.
The team at Almanac.io had a successful launch on ProductHunt and shares a step-by-step process that can be followed to help define your launch plan. Be sure to review timelines, moderation rules, and terms within communities for maximum success.
Pros and Cons of a channel-specific launch strategy
Pros: Channel-specific launches are targeted towards niches that have shown interest in your product, or similar, pre-qualifying them as potential customers. When strategy, messaging, and sales activities are tailored, products can find themselves having nearly overnight success, or at least can benefit from a boost of brand awareness and potential new leads.
Cons: The failures in channel-specific launches tend to come down to gaps in planning, preparation, or knowledge of the audience or platform. Unlike an audience-building strategy where you may be able to continuously tweak and improve upon the content, a product launch is a one-shot opportunity. The team needs to be aligned and all-in on the goals, metrics, timing, and execution of each piece.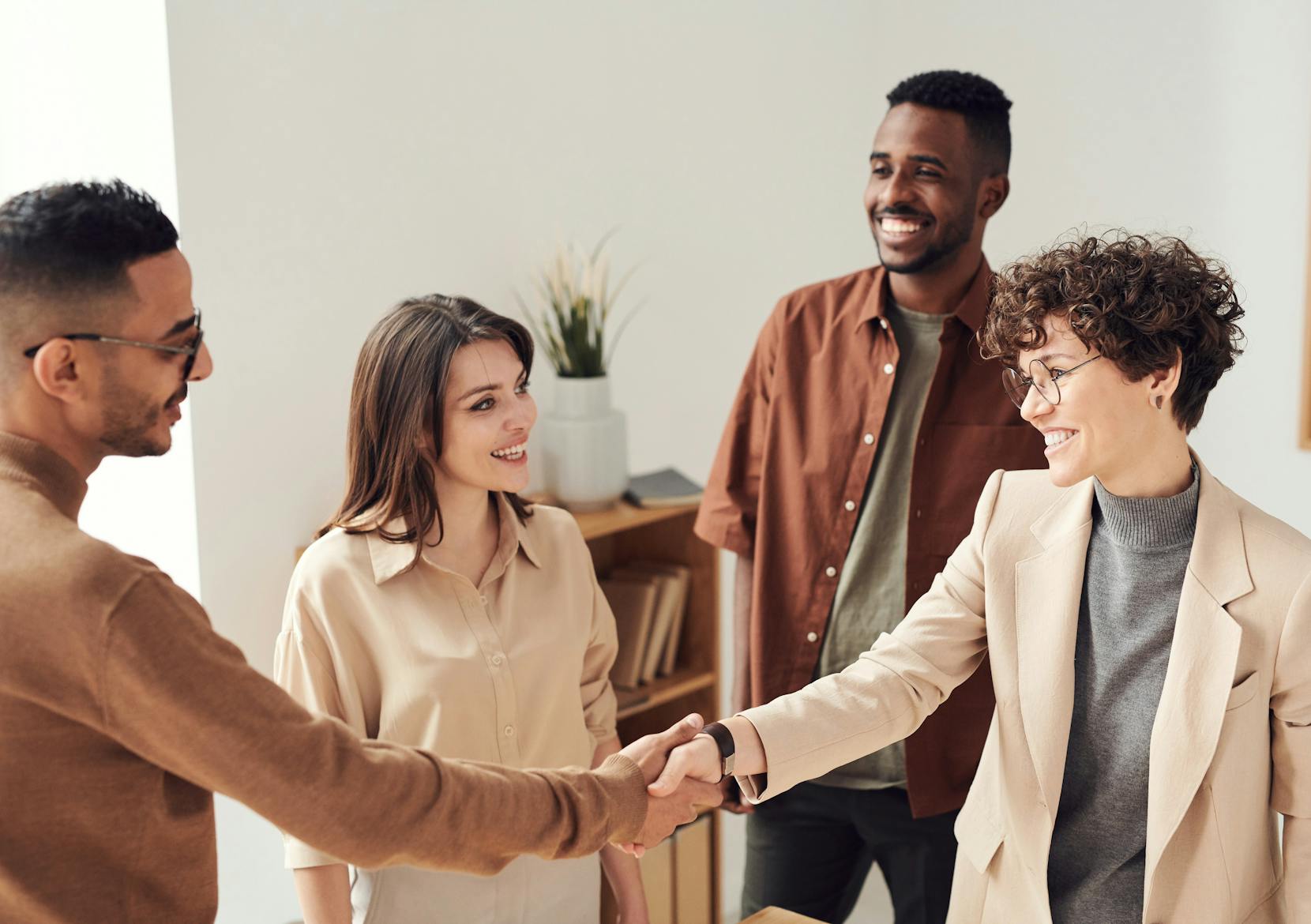 Strategic Partnerships
Strategic partnerships can mean a lot of things, but one thing is for sure— you can quickly fast-track your product adoption by joining forces with other products or channels that serve a similar audience.
Depending on your product or market, there are a number of ways to go— here's a few to think about:
Integrations
Integrating with other successful products or software is one way to gain users. For example, Overpass, a SaaS tool that allows businesses to find and hire contract sales talent, integrates directly with Unbounce, a landing page creator that allows marketers to build inbound lead funnels. Not only does this help Overpass more quickly find users to purchase and use their product, it enhances the value of Unbounce by giving companies a place to collect leads and a method to quickly follow up with them after they have submitted their information.
Free trial with a purchase
Have you ever gotten a free trial subscription to another product as a gift with purchase? That is another way to get your product in front of potential customers. This partnership works best if your offer is closely aligned, but not competing with, the product or service you are partnering with. For example, you may have purchased a product from a home improvement website and they could ask you to complete a survey about your experience. In exchange for the survey, you might be offered a free 1-month subscription to Better Homes and Gardens. The publication gains readers through this strategic partnership, but this works best because they've chosen to partner with a home improvement brand. This would not be as attractive an incentive if they were partnering with a local restaurant or a skincare company, where the readers wouldn't necessarily be interested in what their publication offers.
Be a speaker at a conference, event, or on a podcast or webinar
Conferences and events (both in person and digital) can be a great way to build a brand and tap into an existing audience through a strategic partnership. Although these can be costly to participate in, the leaders of the conference or host of the podcast or webinar series will largely be responsible for curating an audience for you and have already done the work of building trust and following.
Like any strategic partnership, speaking at any event isn't going to cut it. The purpose of the activity is to build trust and hopefully gain new users, so selecting the right podcast/ conference/ etc is just as important as the offer put forth. Oftentimes leaders of the conference or podcast will be able to provide an idea for an appropriate offer that would excite attendees/ listeners, as their brand is validated by having great guests and products on board as well.
Referrals from current users
There's no strategic partnership quite like going to those who already know and advocate for your product. A study conducted by Texas Tech University revealed that 83% of satisfied customers say they'd be willing to provide a referral, only 29% of people actually do. So how do you get more users from referrals? Offer incentives!
There are many ways to incentivize referrals. Consider referral discounts like $15 off one month of their subscription for the person who is referring customers and $15 off the first month for a new (referred) subscriber when they commit to 3 months.
If that doesn't feel feasible, consider offering incentives that scale based on the number of referrals. This will mean you need to provide unique referral links or have some other way to track completed referrals. Remember to coordinate with your sales and product teams to ensure this program is administered correctly.
If you are planning to roll out a large program, consider software designed specifically for this purpose like Yotpo or PartnerStack.
No matter what channel(s) you're using—track where new users are coming from
Whether you go with more traditional forms of advertising or try one of these channels to acquire new users, it is important to track where your users are coming from. Having this data available will help you to better understand and optimize the channels that are working best for you.
This can be done through direct attribution to ad campaigns using UTM parameters, drop-down selections in your product, special offer codes for referrals or event-based promotions, or even asking your sales reps to inquire how potential customers first heard about the brand.
The more of this information you have, the easier it is to make good decisions in the future. This way you can make the best use of your budget and resources as you continue to grow and scale.
Ready to learn more about setting your startup for success? Get access to our webinar "Avoid Running out of Runway" hosted by TEDx speaker, bestselling author, and Executive Coach Bill Carmody.