If you're just starting to sell your product or service and you've been asked about your customer persona or a buyer persona, don't panic. We'll walk you through creating the right persona to bring in the right customers and increase your sales!
What is a customer persona?
According to SEMRush, "A buyer persona is an abstract depiction of the ideal customer, founded upon both qualitative and quantitative data from market/competitor research and existing customer profiles."
If you felt your eyes glaze over and started to panic a little because you have no idea where you will even get qualitative or quantitative data about your current or potential customers, take a deep breath. We'll guide you through the process of getting started, and then refining this persona - no fancy analytics software or surveying tools needed just yet!
Why do I need a customer persona?
A customer persona will help you target your sales efforts so that you spend less time looking for customers. For example, while it is true that anyone might be interested in redecorating their home and could be a great customer for an interior designer, someone who is getting ready to move and needs help staging their home for sale, or someone who needs help decorating their new home would be more likely to be interested in hiring an interior designer. By focusing on these two personas, the interior designer can book more business faster than contacting everyone everywhere.
To take this a step further, depending on the designer's pricing and favorite styles to decorate in, the designer may want to take his or her persona details a little further. Knowing that their services are on the higher end and they specialize in mid-century modern decor, this designer might also target couples in their 30s and 40s with no children and a combined income of over $250,000 per year. They may also note that their ideal persona is buying a second home with at least 2 bedrooms and 2.5 bathrooms. While these characteristics may define people the designer wants to sell to and the style the designer wants to decorate in, it is also important to look at past business opportunities to make sure they are aligned. If this designer has only sold to couples interested in a more classic style at a lower price point, the persona we described may not be entirely accurate. It's important to look at all data at your disposal to find the best opportunities to target.
While this doesn't mean that the designer will never work with someone who does not fit the either of the personas we just described, it will help the designer to narrow their sales and marketing efforts to people who are most likely to buy!
How do I create my customer persona?
If you're saying to yourself, "I have no idea how to create my customer persona and I am not an interior designer," don't fret. We'll walk you through some simple questions you can ask yourself,your team, and your current clients to determine the right persona for your business.
A good customer persona relies on a mix of psychographic and demographic data to tell a complete story about the customer. They should represent a specific individual, not just a title or department. Because they are a representation of an individual, it's best to give them an easy-to-remember name, but not base them too closely on a real person. Oftentimes these names are things like "Small Business Steve" or "Homemaker Heather." You can use your personas in a variety of ways and across departments- from gaining a better understanding of your ideal customer to as anti-personas: a complete profile of the type of customer you want to avoid.
Customer personas are based on research from multiple sources to create the big picture. You can start by diving into demographic data such as geographic location, education level, income, gender, age, or race based on knowledge you have of your existing clientele or from reports or trends within your industry. Even if you only have a sense of what these things are, such as knowing that your ideal client is affluent and in their 30s, you can create a basic persona to hone in on later.
Demographic data
Age range
Income range
Education Level
Geographic Area
Industry/Title
Psychographic data is easiest to gather through conversations with your existing client base, or by reading industry news sites that are speaking to the same audience. This type of information centers around developing a deep understanding of your customer's pain points, wants, needs, challenges, and values. These things can be invaluable for building relationships with your customers, demonstrating that you truly understand them and are able to provide a solution to their issue.
You can make some assumptions on psychographic data to get you started. FAQs about your product or service are often a great place to begin when identifying pain-points of your customer, and can shed some light on what concerns they might have before committing.
Psychographic Data
How does the customer define success in their role?
What are the biggest challenges or pain-points they face?
What values or beliefs do they hold?
What motivates or inspires them?
Where do they get information? (Newsletters, podcasts, publications)
Both kinds of information help you to create a complete and thorough understanding of who you're selling to and what they value.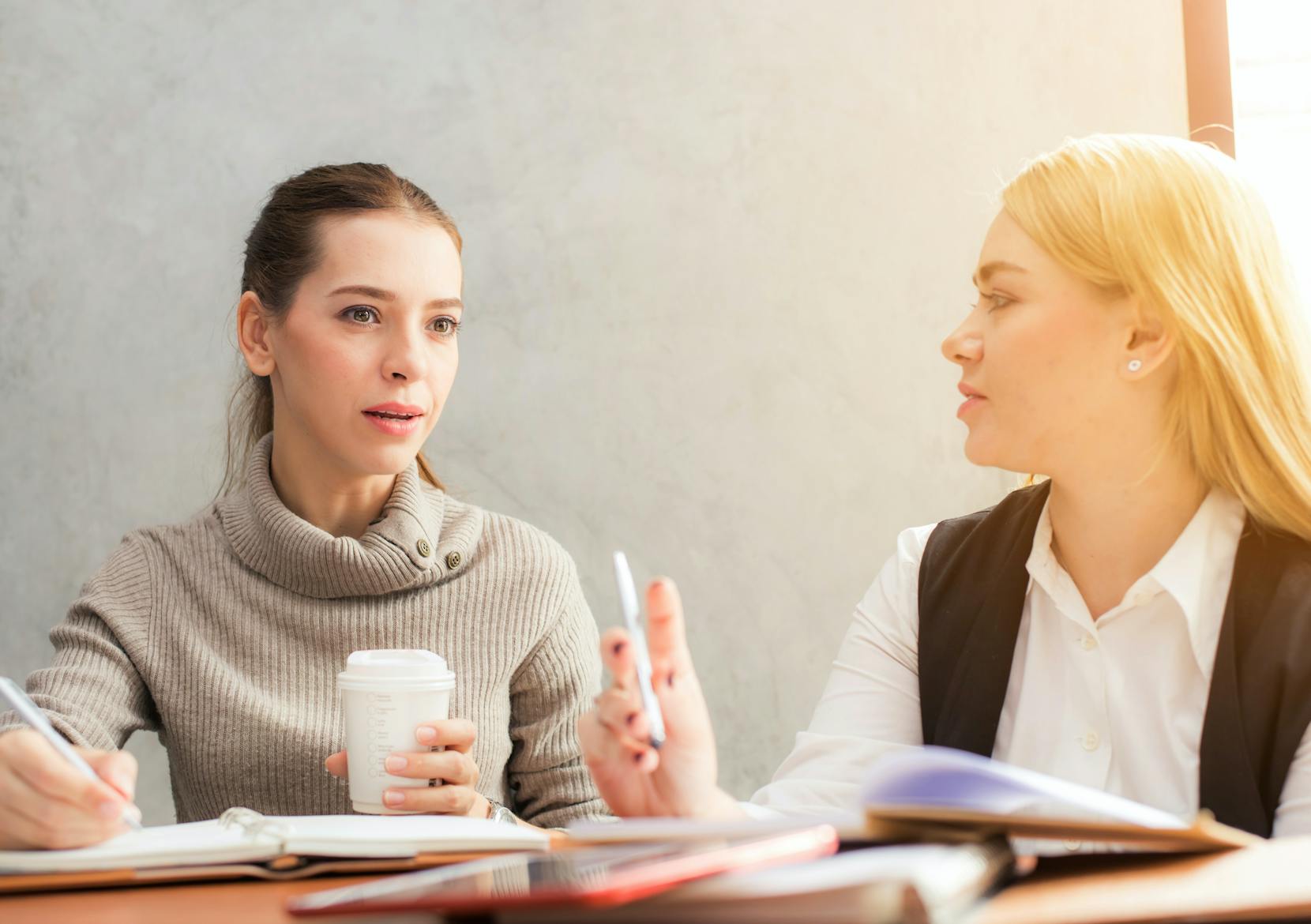 Example of using a Customer Persona
For the sake of this example, we will pretend that your product is a project management software solution. Your software provides additional visibility into project status and increases collaboration among remote team members. With the onset of stay at home orders from COVID-19 many businesses that once had centralized workforces are now running projects remotely. Especially the kinds of businesses that had big office buildings full of teams like eCommerce Companies, Credit Card Companies and even Nonprofits. Since there are a wide variety of businesses that could benefit from this product now, you want to narrow your focus.
Let's say you decide to focus on marketing departments. Marketing campaigns can involve a number of people and become complex quickly. When you consider content, creative, social media and even digital assets you have a number of different people involved and many moving parts. Some companies might even run 10 or more different campaigns at one time. That is a lot of collaborators and projects!
After reviewing data at your disposal and calling on a few marketing managers, you learn that the best person to make a decision about your software is going to be a Director Of Marketing (in a company with a marketing team of less than 10) or the Marketing Operations Manager (in a company with a marketing team of more than 10 people).
Your product costs $25/user per month and your research indicates that companies with a marketing team of less than three people don't have the budget or the need for your product yet. If you do talk to any of these companies you can make a note to keep an eye on their growth as they might better fit your persona at a later date.
To find the right marketers to call on you can use the advanced search features in LinkedIn or consider attending (in-person or virtual) networking events for marketing leaders. You can use google, Meetup.com or locate the events calendars for marketing professional organizations like the American Marketing Association. By targeting your sales efforts you're more likely to decrease the length of your sales cycle and avoid selling to the wrong audience.
How often do I need to update my customer persona?
The answer to this question will vary depending on on the marketplace and what kind of product or service you are selling. That said, your customer persona is not a set it and forget it exercise. Even if your sales are steady, you might want to explore additional personas. For example, in our practice scenario above with the project management software, maybe we explore additional personas outside of the marketing department. We could look at operations professionals, sales or finance departments and come up additional personas to target.
Another time you might want to revisit your persona is if the market changes. Is there a new product that has become available or a widely used product that has expanded its feature set? This might mean revisiting the problem your product or service solves and the right persona.
Finally, you'll want to be using your CRM to gather data about your customers. This will become the qualitative data we talked about at the beginning of this article. As you learn more about your best customers you can use this knowledge to go after similar business.
How do I communicate my customer persona to my salesperson or a marketer?
This one is easy! Tell them a story. "Introduce" your sales team to Michelle Marketer.
Michelle is a 38 year old Director of Marketing at a direct to consumer skincare company. She holds a masters degree in marketing and has been in the field for 13 years. She has a husband and two children and enjoys her work. Her team is made up of a marketing manager, graphic designer, and two copywriters. She reports to the Vice President of Marketing and Communications for her company. She has the purchasing power for software under $150/month total. For larger spend she'd need to involve her boss and possibly the CEO or CFO.
Your turn! Develop your customer persona(s) and tell your sales team about them today.