Think beyond
the CRM.
In one seamlessly integrated platform, collect leads, organize contacts, and track engagement, to improve sales campaign efficiency, relevancy, and accountability.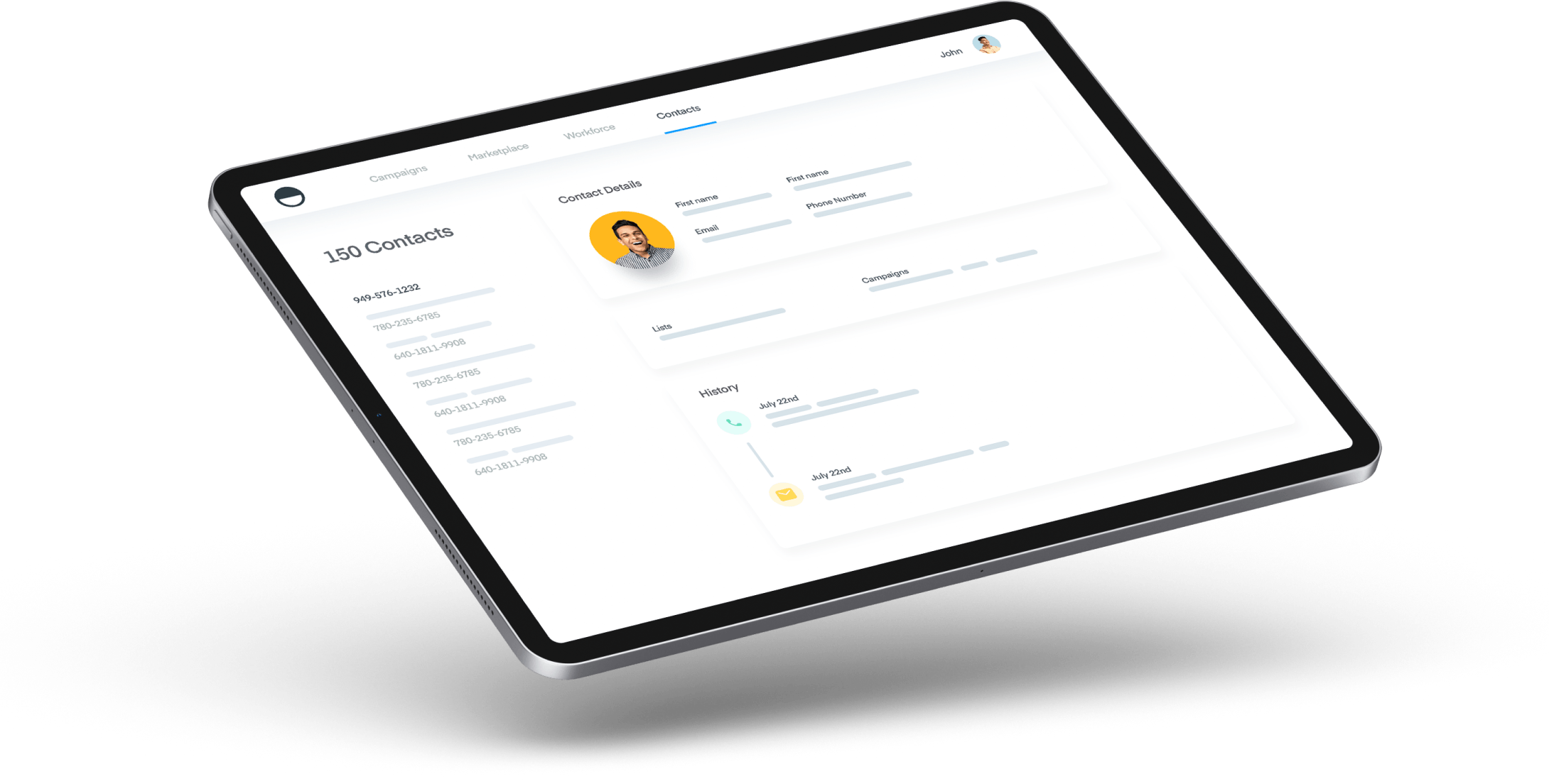 Loved by innovators

1. Collect
Gather your
contacts in
one spot.
Upload lists of contacts or have Overpass automatically sync incoming leads via out-of-the-box integrations.
Import Easily
Upload contact lists with just a click of the mouse.
Integrate Seamlessly
Import leads from your current lead "buckets," including Facebook, Unbounce, and more.
Export Effortlessly
Instantly access and download your customer interaction history and related data.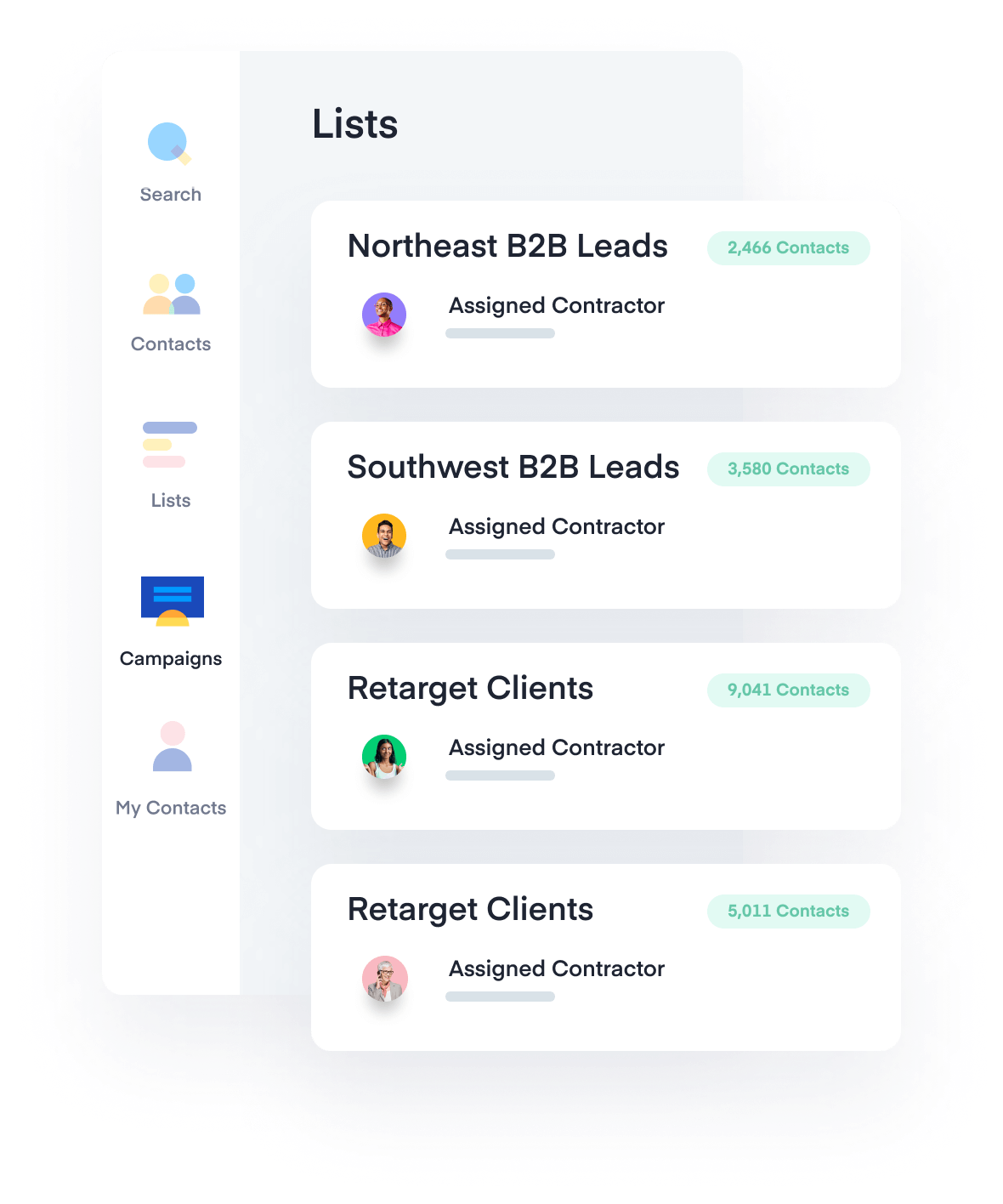 2. Organize
Group contacts
for targeted
campaigns
Easily segment your contact lists to run uber-focused campaigns.
Contact Lists
Group contacts by location, industry, and other criteria.
Custom Fields
Maintain information unique to your business with easy-to-create custom contact fields.
Bulk Actions
Quickly edit lists and tags or assign groups of leads to your sales experts.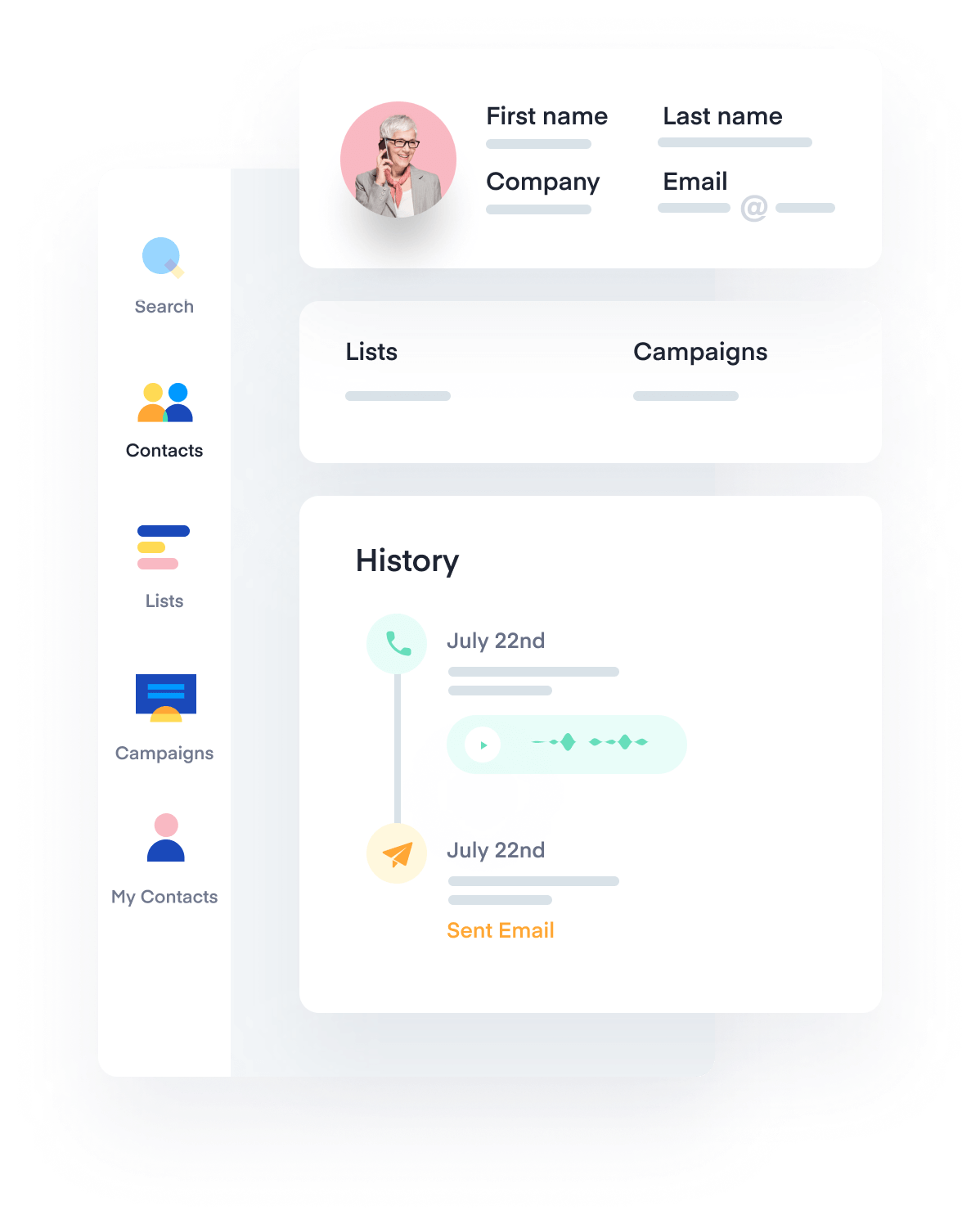 3. Track
Monitor
Your
Leads
Track key performance indicators to keep improving campaign results.
Interaction History
View an easy-to-follow catalog of call outcomes and contact notes to ensure you never miss key details.
Call Outcomes
Monitor campaign success and group leads by call outcomes to raise results.
Call Recordings
Record inbound and outbound calls for training, troubleshooting, Q&A, and more.